In de categorie 'Jaarlijks Terugkomend': de summer playlist van Barack Obama is er weer. En de oud-president heeft de vibe weer te pakken.
Obama summer playlist: oud-president heeft muzieksmaak te pakken
Met weer mix van oud en nieuw, en een mix genres. In totaal deelt hij weer 41 tracks waarmee hij de zomer doorkomt. Hij heeft ruimte gemaakt voor onder anderen Drake, Nas, 2Pac en Ice Spice & Nicki Minaj, maar ook voor The Rolling Stones, Marvin Gaye en The Bangles.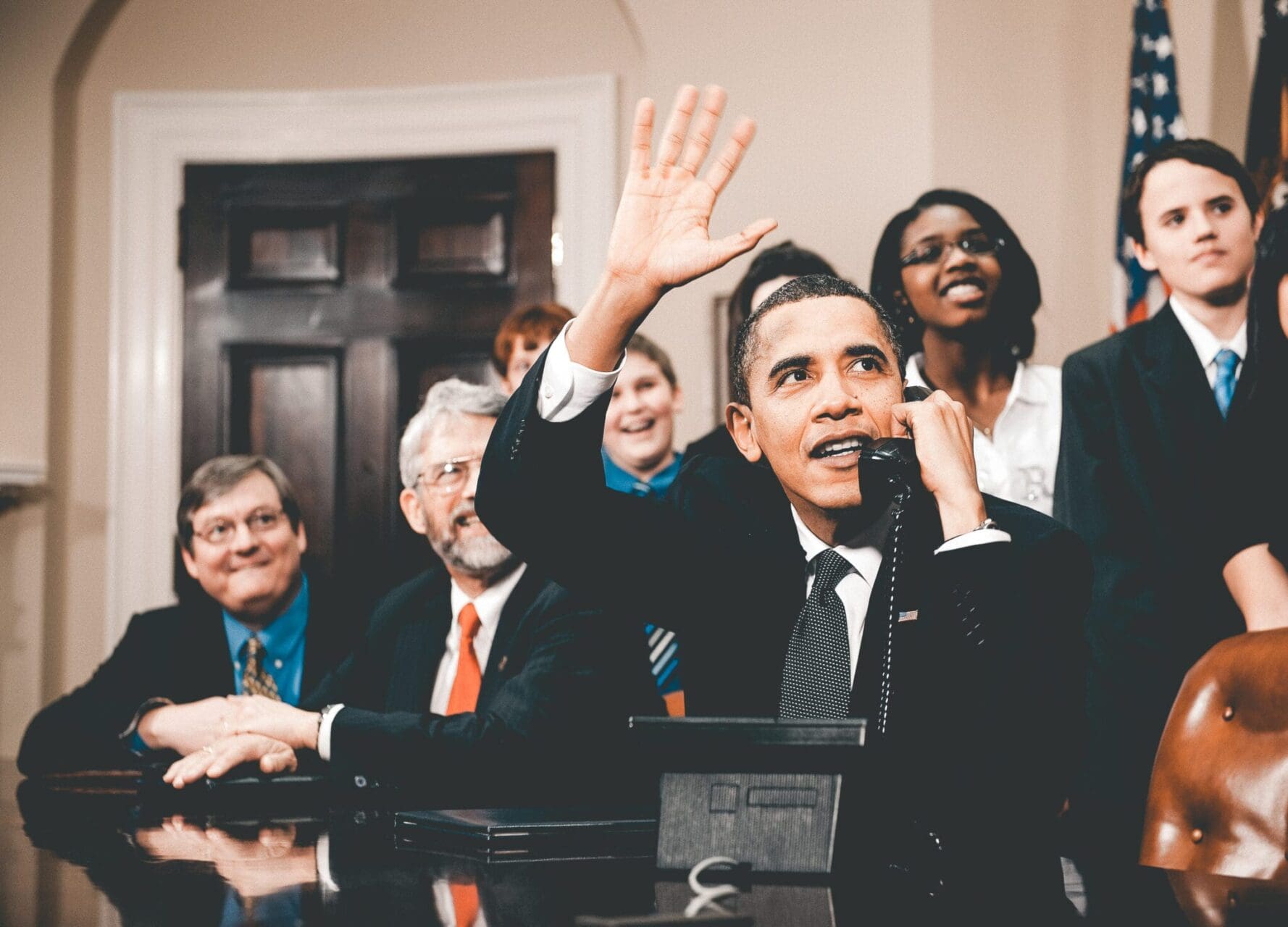 Mr President bumping Ice Spice
Hij kondigt zijn lijst ingetogen aan. 'Like I do every year, here are some songs I've been listening to this summer — a mix of old and new. Look forward to hearing what I've missed,' vertelt hij op Insta. Maar de reacties op de lijst zijn wat minder ingetogen. De eerste reacties die we lezen zijn: 'MR PRESIDENT BUMPING ICE SPICE' en 'THATS MY PRESIDENT LISTENING TO BOYGENIUS.'. Dus, er wordt weer een hype omheen gebouwd. Op zich ook wel terecht, want eerlijk: hij is wel een coole guy. Een oud-president die met plezier deelt: Out on bail fresh outta jail, California dreamin. Soon as I stepped on the scene, I'm hearin hoochies screamin. Fiendin for money and alcohol. The life of a west side playa where cowards die. Only in Cali where we riot not rally to live and die. In L.A. we wearin Chucks not Ballies (that's right).'  
Best vet, toch? De Obama summer playlist vind je hieronder:
Ook een Summer Reading List
Naast de summer playlist, heeft hij ook een reading list opgesteld. Ook die is om door een ringetje te halen. Met prachtige boeken van onder anderen Matthew Desmond en Ann Napolitano weet hij de juiste snaar te raken. Deze man weet dus wel hoe je de zomer doorkomt.
Sowieso een aanradertje: Barack Obama volgen. Niet alleen vanwege dit soort updates, maar hij post veel meer dan dat. En alleen al daarmee maakt hij betere statements dan zijn opvolgers.